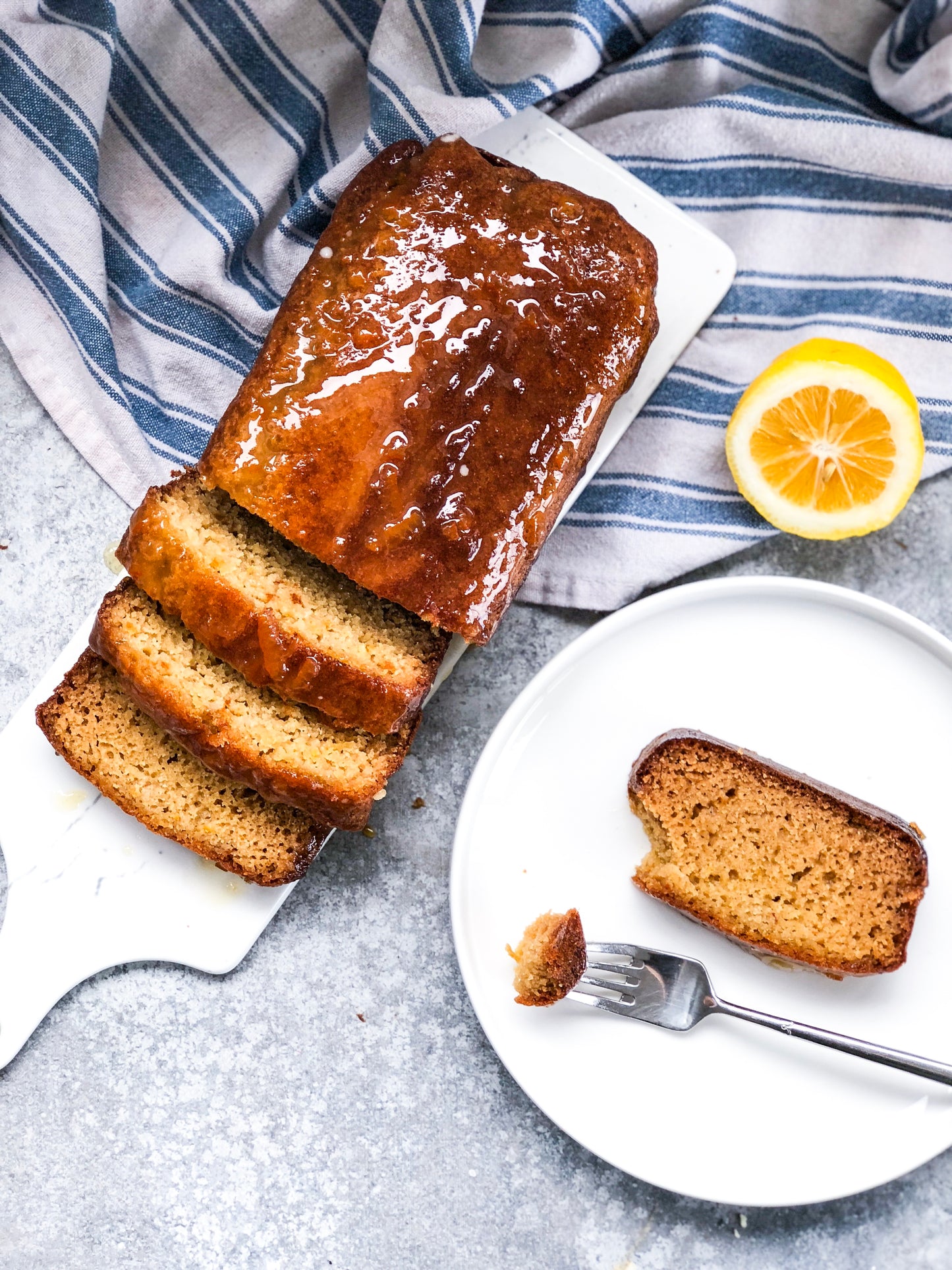 Lemon Loaf
This is a delicious moist loaf that is great when you have an abundance of lemons to use up. You can also use our cleanse passionfruit and lemon blend into these for a delicious spin on the current recipe.  A great way to up the fibre and goodness. Just reduce the flour for how much you use. 
1 and 3/4 cup ground almonds
1 cup rice flour or you could use spelt flour 
1 tsp baking soda
1 tbsp ground linseed 
1/3 cup melted honey or rice syrup or maple syrup
4 large eggs or 5 smaller
100g melted butter or oil
juice and zest from 2 lemons
3 tbsp Barkers orange jam or you can just use juice and zest of an orange
GLAZE
2-3 tbsp orange jam or zest and juice of an orange or lemon
2-3 tbsp honey or icing sugar
In a bowl whisk the eggs, lemon, orange, sweetener and oil together
Add to the dry mix and whisk until combined
Pour into the loaf tin
Bake for around 20-30 minutes or cooked, leave on a wire rack to cool. Once cooled mix the glaze ingredients together and pour over the top.
This will keep for 3-4 days in a sealed container. You can alternatively freeze any leftovers.