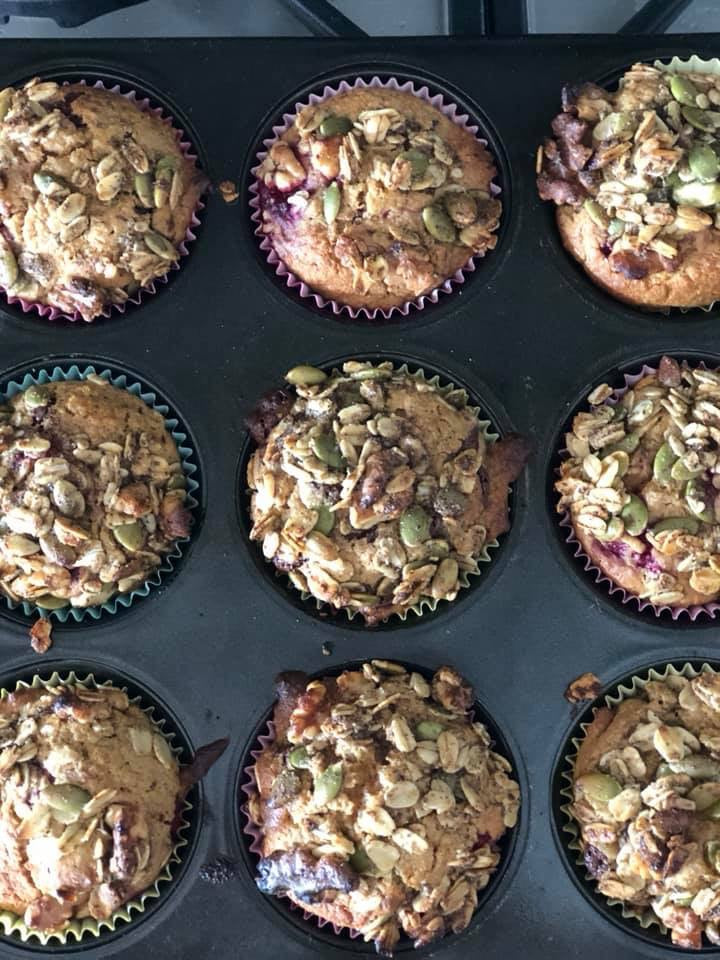 HORMONE MUFFINS RECIPE! 🙌
I know your all super keen on help and support and recipes is number one! So here you go!
Remember your hormones need consistency and foods to help them! Omega fatty acids, zinc, protein and vitamin c! All found in these muffins!
Who's going to make them?! 😋😋 share if you do!!
➖
The great thing about these is they can be gluten and dairy free yet still taste delicious and hold together.
It's a muffin with a crumble which makes it totally acceptable for breakfast right?!
➖
INGREDIENTS ➖
2 eggs . 150g butter or coconut oil . 1 cup Greek yoghurt or coconut yoghurt . 1/2 cup ground almonds . 1/2 cup rice flour, 1/2 cup brown rice flour . 1/2 cup coconut sugar . 1 tsp vanilla powder or vanilla extract . 1 tsp baking powder, 1 tbsp ground chia, 1 tbsp ground flaxseed or add in any of our health tub blends, I used glowing skin, 1 cup frozen raspberries, handful dark choc optional
➖
melt the butter and add in yoghurt and eggs and whisk. Add in the dry ingredients and raspberries and gently mix. Evenly spoon mixture into muffin cases or a greased muffin tin. To make the crumble topping melt 2 tbsp butter or coconut oil and add 1/2 cup oats, 1 tbsp maple
Syrup, 1/4 cup walnuts, 1/4 cup pumpkin seeds and 1 tsp vanilla extract or powder. Spoon it evenly over the top of each muffin. Bake at 180 degrees for around 20-30 minutes or until cooked.
➖