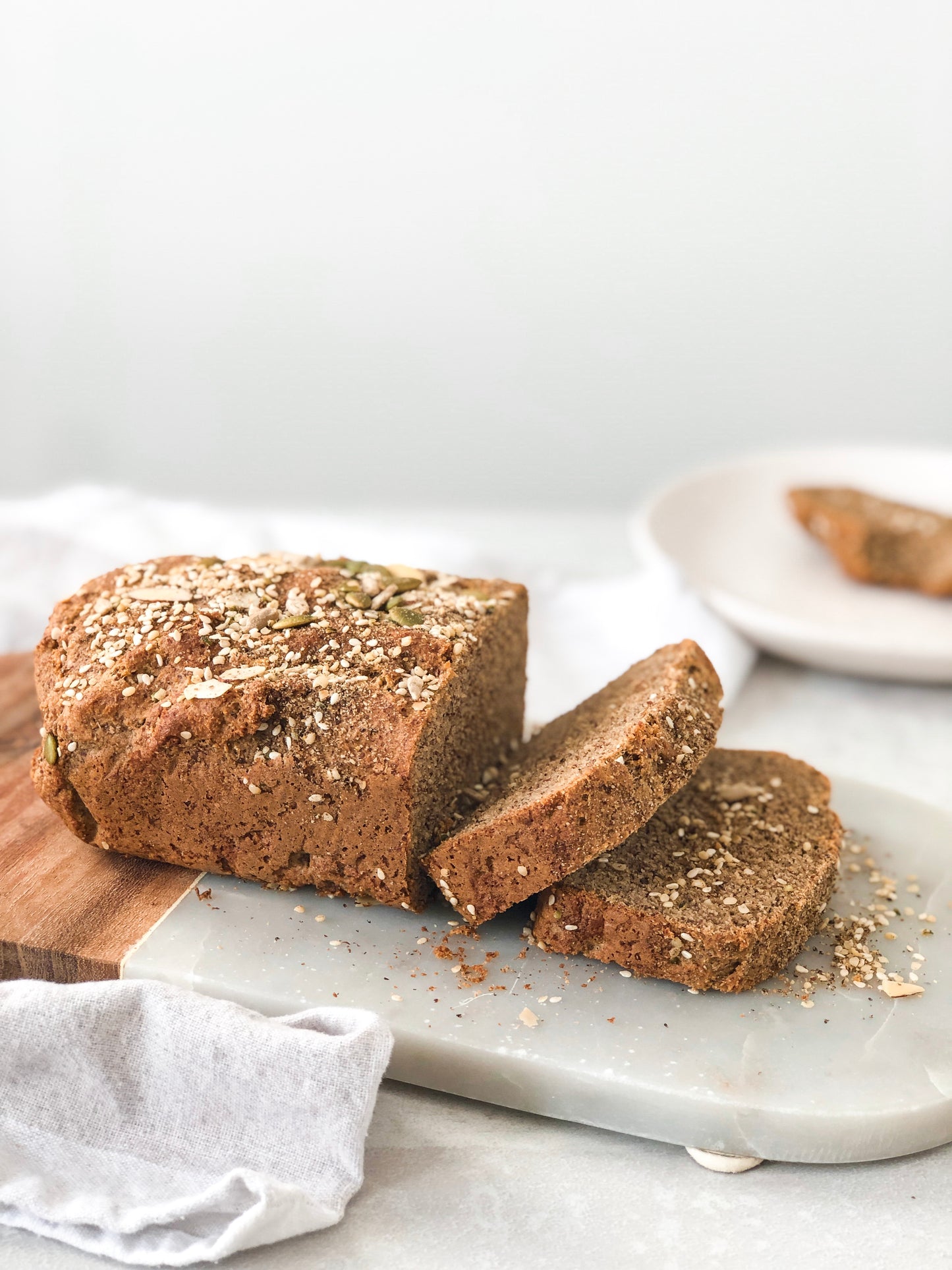 This recipe makes one loaf, you can slice it and freeze it as you wish. 
Getting an adequate amount of fiber and protein into your diet is very important for hormone health. This bread is also grain and gluten free. 
I topped it with our hormone loving seed blend found here 
Recipe 
2 cups ground almonds
1/2 c tapioca flour 
1/2 cup pumpkin seeds ground 
2 tbsp ground flaxseed 
5 eggs 
1/2 cup any kind of milk 
1/4 cup psyllium husk 
2 tbsp olive oil  
1 tbsp maple syrup optional 
1 tsp Salt 
1 tsp balsamic or apple cider vinegar 
Handful of hormone loving seeds 
METHOD 
Turn the oven onto 180 degrees on bake. 
Place the wet ingredients into a bowl and combine. 
Add in dry ingredients and combine until it forms a dough like texture. Line a loaf tin and place the bread mixture into this. Sprinkle over your hormone loving seeds. 
 Place in oven and bake for 30 minutes or until golden.