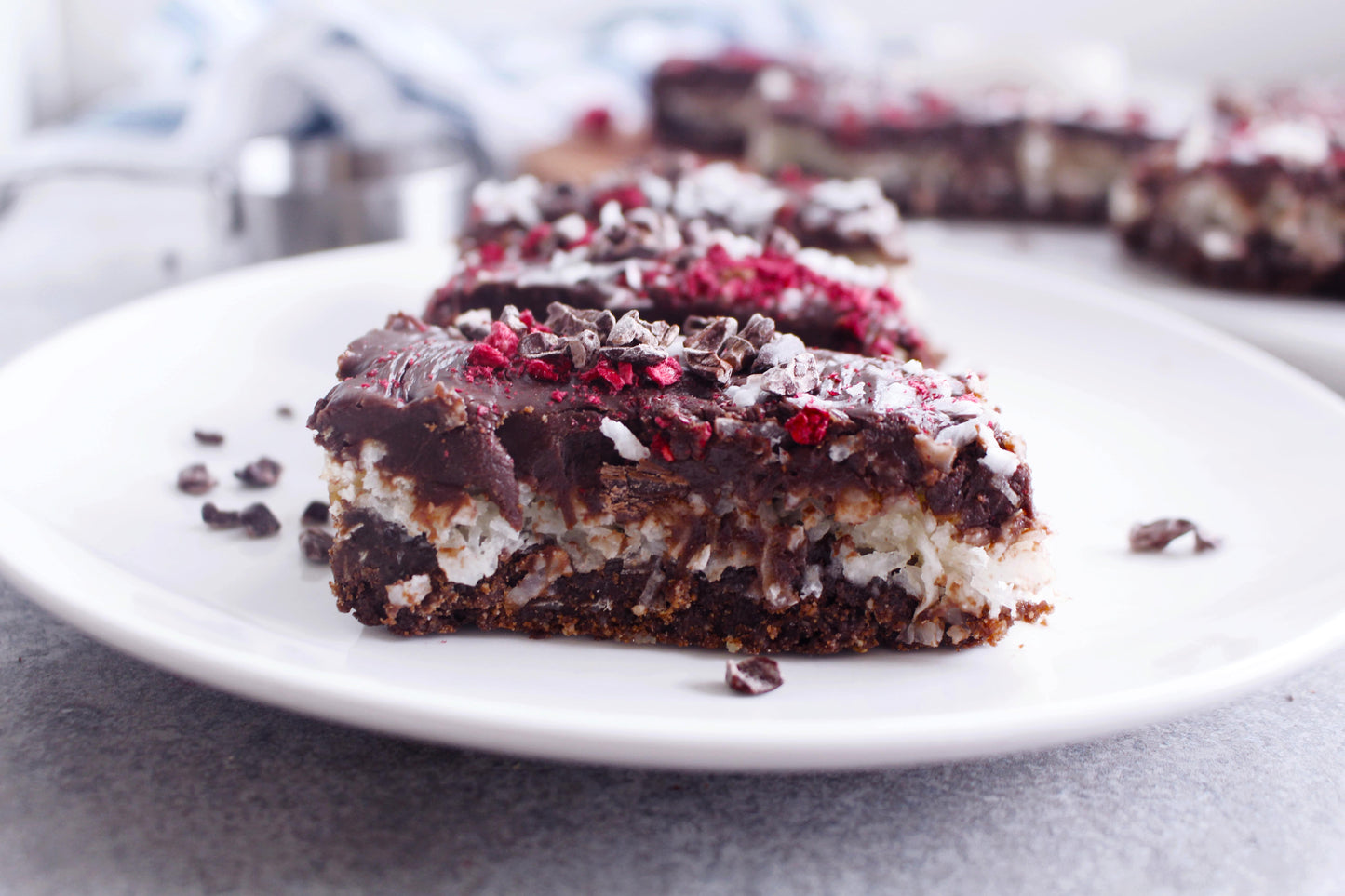 This delicious slice is gluten free and can also be dairy free. It is full of amazing flavour and texture and you will want to make it again and again! 
BASE
1 cup buckwheat flour or brown rice flour or spelt flour
½ cup ground almonds
¼ cup cocoa powder
⅓ cup coconut
1 tsp baking powder
½ cup coconut sugar or rapadura
100g coconut oil or butter
FILLING
2 cups coconut
1/4 cup coconut cream
1/4 cup melted coconut oil 
½  cup rice syrup or honey
TOPPING
½ cup dark chocolate
⅓ cup coconut cream or cream
Sprinkle of  freeze dried raspberries
Turn the oven onto 180 degrees on celsius
Line a 20x20 baking tin with baking paper
Melt the coconut or butter and add in the remaining base ingredients and mix well until combined.
Press into the baking tin and place in the oven
Bake for 10 minutes
Place the coconut into a bowl add in the melted coconut oil, rice syrup  and coconut cream and mix well.
Pour the coconut mix over the base mix and spoon evenly
Place back in the oven for 5 minutes or until the coconut is just starting to brown
Take out of the oven and leave to cool
Add the coconut cream for the topping into a pot and warm, add in the chocolate and mix to combine
Pour over top of the bounty and sprinkle with the freeze dried raspberries
Enjoy!